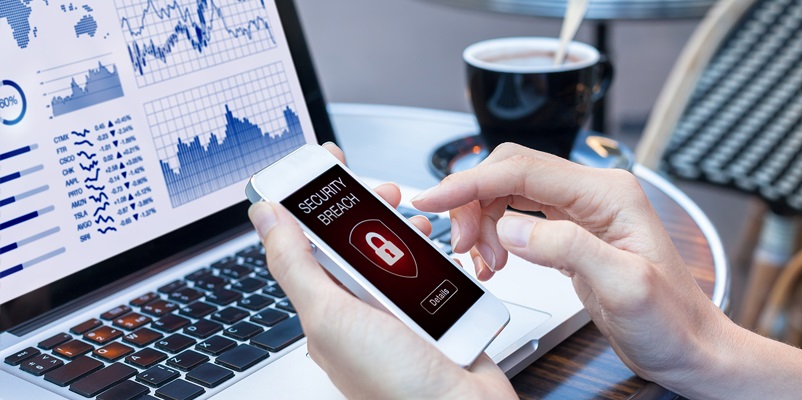 Preventing cyberattacks on small businesses in 2021
More businesses are dealing with cyberattacks than ever before, and it seems that hackers and criminals are targeting small and medium-scale businesses. There could be two possible reasons for this. Firstly, small companies don't spend as much on cybersecurity as they should, often being content with just compliance. Secondly, when a cyberattack occurs, these businesses don't have the resources to chase the hacker. Protecting your business against security vulnerabilities in 2021 should be a priority, and we have a detailed set of guidelines as how you can achieve that.
Get your employees trained
Eventually, employees are handling your IT resources, assets and data, and they need to know their role and responsibilities in ensuring security of information and devices. Make sure that you spend a decent amount on employee cybersecurity training, for which experts can be hired for workshops. As cyberthreats evolve, the scope of training should expand too.
Focus on passwords
Weak passwords are still a matter of concern. There are a few basic things that every company can do –
Ask employees to use a password manager.
Encourage complicated and long passwords.
Never repeat or reuse passwords.
All default passwords should be changed.
Avoid using personal or company information in passwords.
Password management tools are extremely useful for storing, generating and finding passwords, and you can recommend one for your employees, depending on the security aspects.
Use standard measures
Certain basic steps can be really handy for preventing cyberattacks. Firstly, ensure that all networked devices are placed behind a firewall. Networked devices that are connected to the internet can be easily hacked without additional protection. Another good step is to consider using a firebreak. This is network segmentation, where the entire network is divided into subnetworks and different assets are stored in different subnetworks. In case there is a compromise on one, others wouldn't be affected. Also, if you are not using an antimalware and anti-virus software, make sure to invest in a good suite that can protect against viruses and malware.
Update your software
There is a reason why manufacturers give out these updates for their software, devices, operating systems and firmware. This basically ensures that existing security issues and bugs are fixed, as found during their testing process, so that hackers cannot exploit the same.
It doesn't take a lot to ensure cybersecurity, and you have to think of this as a must, rather than a matter of compliance.