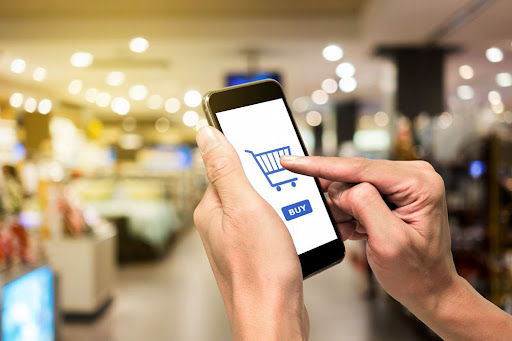 Current Trends in E-Commerce Customer Personalization
Customer personalization is taking the eCommerce world by storm. With a sharp focus on giving a unique experience to any possible customers they come across, eCommerce sites are offering more and more personalized experiences every day. Read on to discover the current trends this year in customer personalization in ecommerce.
Increased Use of AI
If there's one trend that we're certain we've seen almost everywhere this year, it's the increased use of AI. There are several ways that AI can be used to personalize.AI is especially being used more often in the realms of eCommerce customer service. Whether that's through-
Personalized product recommendations
Personalized virtual assistants
Image personalization
Though it does seem a bit odd to achieve custom experiences through something we associate with robots, AI is the face of customer personalization, and its use will continue to grow.
Multi-Platform Sharing
Often referred to as "omnichannel personalization", more and more companies are beginning to give ample opportunities to customers across several platforms.
The goal is to be readily available and to have seamless transitions from an Instagram ad to a coupon through an email, to your actual site. It should all feel like one whole experience, rather than several discombobulated pieces of a puzzle. Here are some ways to achieve this omnichannel personalization-
Offer plenty of different options for customers to contact you
Cut down the need to refill in old information (for example- if I put something in my cart on my laptop, it should be there if I pull up that website on my phone as well)
Make the in-store to online transition as invisible as possible. They should feel like the same thing, and it shouldn't be grueling to transition from one to the other.
Personalized Pricing
You already know about personalized recommendations, personalized virtual assistants, or personalized ads, but personalized pricing is up and coming, and it's not something your business should rule out.
Shoppers differ on many things, and one of those things is how much they are willing to pay for a product. And Customer personalization is jumping on it while they can. You may see this through-
large sales only being sent to groups that are less likely to pay full price
Individualized bundles
Specific small promotions being only sent out to loyal customer groups
New Software Breaking onto the Scene
There are new customer personalization tools and software coming out every day (or at least that's what it feels like)! Each software offers a different way to personalize your customer's experience, and this market isn't shrinking anytime soon. Here are some of the things you may see while shopping for the newest software-
Software that creates customized marketing messaging
Software that utilizes user's lifestyle stage to implement personalization
Software that creates personalized video chat
Software that utilizes personalization to offset cart abandonment
Today's eCommerce personalization trends encompass A.I., new tools, and omnichannel personalization. As eCommerce personalization continues to grow and grow, don't be surprised to learn about even more new trends in the next year!